RCL Research Projects
RCL develops fundamental and elemental research with the aim to advance robotic construction in architecture. RCL's current research focuses on architectural scale concrete 3D printing in both horizontal layer assemblies and a process called "sub-additive 3D printing". A second strand of research investigates mass-customized robotic wood and timber construction using irregular tree geometries. RCL works with various sponsors in the building industry: regionally, nationally, and internationally.
Scientific Development for Collaborative Projects w/ HANNAH
RCL collaborates across various fields of studies and provides scientific development for projects that necessitate novel fabrication processes. In partnership with architecture practice HANNAH, we aim to intellectually challenge ourselves in each project, construct new arguments, co-craft new architectural histories in collaboration with others, broaden the discussion, and push disciplinary boundaries.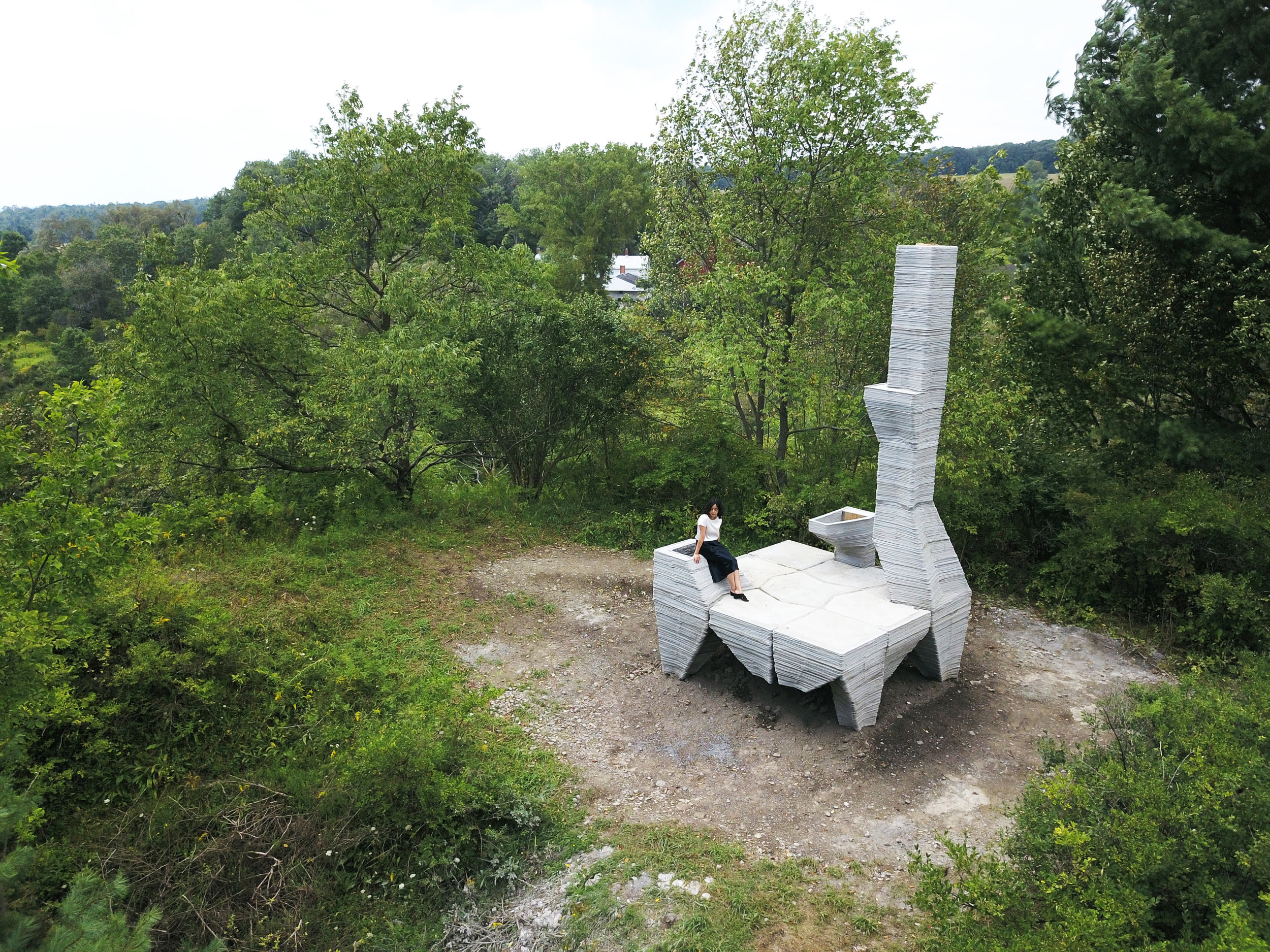 Cornell University AAP Teaching w/ RCL
RCL closely links research activities and teaching at Cornell University AAP. RCL team members teach experimental and advanced research option studios as well as seminar courses for both the graduate and undergraduate programs in the Department of Architecture.