Villa Additiva Option Studio (2016)
Cornell University AAP
Instructor: Sasa Zivkovic, Assistant Professor
3d printing is a fabrication technology with a potentially vast future impact on architecture and the building industry. This studio will introduce students to advanced digital fabrication tools and techniques in the field of additive manufacturing. By designing the manufacturing tool - a large scale 3d printer - as well as the object of interest - a villa -, the studio will be able to calibrate designs as well as manufacturing processes through direct and immediate feedback. Through a rigorous and iterative design process, students will develop a comprehensive residential design project by utilizing digital form-finding, simulation and streamlined fabrication. Using hands-on testing and prototyping, students will research materiality and joinery to develop a proposal for Villa Additiva.
Additive manufacturing techniques such as 3D printing radically revolutionize the means by which buildings and cities are designed and constructed. Taking effect at this very moment in time, 3D printing in architecture presents a paradigm shift of vast magnitude and enormous architectural consequences. Coincidentally with other digital manufacturing techniques, 3D printing will transform our understanding of the role of the architect, architectural production, the design process, as well as the relationship between our discipline and building industry.
At the beginning of the semester, the studio collectively designed and constructed its own large scale 3D printer with a build area of 6'x6'x6'. Understanding the logic of the machine and being able to actively modify tools allowed the pushing of boundaries of 3D printed design proposals. The process involved mechanical engineering and modifying the machine parts as well as control software. The studio put an emphasis on physical making as a driver for formal and material explorations.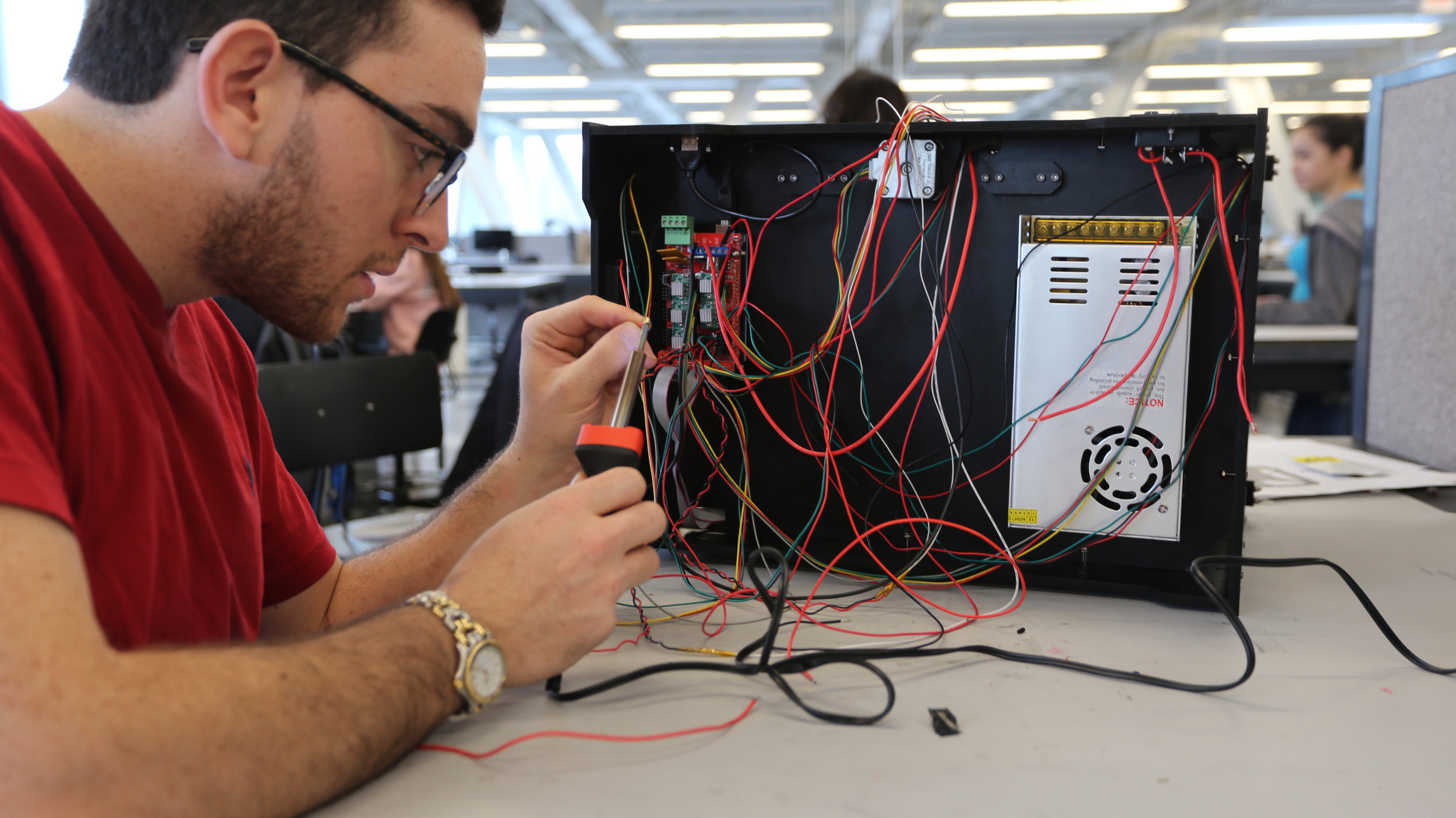 CREDITS
Villa Additiva (2016)
Instructor: Sasa Zivkovic, Assistant Professor
Students: Christopher Battaglia, Reuben Chen, Todd Drucker, Peta Feng, Savannah Chasing Hawk, Yiyao Liu, Winnie Lu, Burak Unel, Shiwoo Yu
Sponsors: Cornell AAP Department of Architecture
sponsors